My Space for Life Garden: A great start for biodiversity!
The first season of the My Space for Life Garden program ended on September 2. This free program is open to all and seeks to encourage the creation of greenspaces dedicated to biodiversity. Our experts offered advice for transforming balconies, terraces and gardens to meet the criteria for achieving My Space for Life Garden certification. How many gardens were certified? And what was the public response to this new initiative? Here is our review of the first year.
47 greenspaces certified in 2013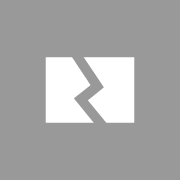 Jardin Grande Nature de Muriel et Ronald © Espace pour la vie
Launched in May during the Jardin botanique's Great Gardening Weekend, this program generated a great deal of interest. It was also mentioned by a few media outlets (e.g. Journal Métro – "Balcons verts pour aider l'écosystème," Le Plateau – "Cultiver sa vraie nature"). Certification was granted to 47 citizens in this first year—a very good result, considering registration opened in July and closed on September 2. Out of these 47 greenspaces:
41 received Biodiversity Garden certification,
13 received Monarch Oasis certification,
13 received Bird Garden certification. Some gardens received two or even three certifications. 2013 was the year of indigenous plants and biodiversity!
Moving and inspiring testimonials
La halte gourmande de Caroline © Espace pour la vie
The Gardenaut Gallery recognizes all of these gardeners who have worked to promote biodiversity, including a description of their garden and, above all, their testimonials. Have a browse and be inspired by "La halte gourmande" by Caroline, "Micro sous-bois" by Ronald, "Le jardin de mon enfance" by Elaine, "La ruelle oasis" by Christine and many others.  These many moving and inspiring stories, examples and testimonials encourage us to continue striving for our goals for preserving biodiversity. A great opportunity to discover what motivates people to take action for the environment!
New this fall
In the next few months, a forum will be opened on the Montréal Space for Life website for enthusiasts to exchange information, tips and photos of their gardens. A virtual space where you will find discussions on the program's theme gardens, environmentally friendly garden maintenance and biodiversity in Québec in general. Stay connected!