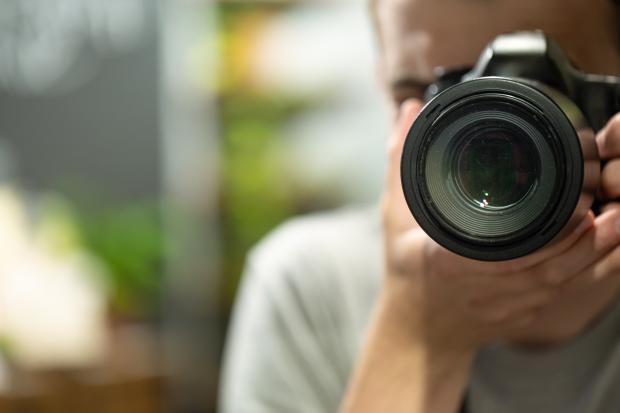 The Montréal Space for Life gladly welcomes any promotion and broadcasting of its installations. Requests for commercial and professional photography, including projects for print, web or in-store publication with or without the presence of models, should be directed to the Commercialization Department for authorization.
Certain restrictions apply in order to respect the regulations in force. A valid photography agreement and supervision are required and commercial photography fees apply.
Photoshoots fees
Half-day fees (4 hour period)
1-5 people : $560
6-15 people : $780
Full day fees (maximum of 9 hours)
1-5 people : $1 010
6-15 people : $1 350
Additional time : $225/hour
Location availability
Shooting inside our museums (Botanical Garden's exhibition greenhouses, Biodôme's ecosystems, etc.) must take place outside of public opening hours. Do not hesitate to contact us to confirm availability.
Photoshoots taking place in low season (November to mid-May) are preferred. Requests for shoots scheduled during the high season will be assessed based on their impact on regular visitors. Do not hesitate to contact us to confirm availability.
In order to preserve the integrity of the site and the collections presented by our museums, the team is subject to the general regulations enforced in the institutions, in particular:
It is forbidden to settle in flower beds or enter ecosystems;
No one may climb on or damage any of the trees, works of art or buildings.
Guarantee
The production company agrees to warranty and hold the City of Montreal harmless and to take its part in any claim or any action for damages of any nature whatsoever resulting directly or indirectly from the production company's occupancy of the site, and to defend the City of Montreal and indemnify it for principal, interest and expenses for any claim or judgment against it in this respect.
Moreover, before occupying the site, the production company must take out third-party liability insurance of $2 million for bodily harm and material damage resulting from its occupancy of the site, in which the City is designated as co-assured.
Finally, the City of Montreal is not responsible for guarding or overseeing equipment provided by the production company or for any damage resulting from the presence of this equipment on the photoshoots site.
Don't hesitate to contact a member of our team to validate the possibility of a photo shoot, according to availabilities.
Room rental service
514 872-0859
[email protected]
IMPORTANTE NOTE
Please note that student projects are not allowed on our sites.
Commercial or professional photography request
Please use the form below to send us your request.